56301 progress on bogie exchange
Update 23rd Jan 2020
Bogies arrived at UKRL and 56301 is currently inside shed and worn bogies are disconnected in preparation for exchange which is to take place next week.
12th Jan 2020
GBRf have confirmed the donor bogies have finally been removed from 56007 at Longport and should be delivered to the wheel is the at Doncaster Roberts Road this coming Monday. A quick turnaround is expected and the bogies should arrive at UKRL Leicester on Wednesday.
The schedule for the bogie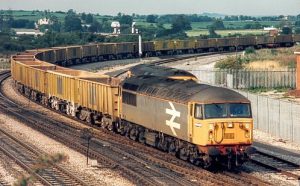 exhange work is not known at this time  but UKRL will confirm once they receive the bogies.
Updates will follow and hopefully 56301 will be available for potential spot hire work if required.